Three webseries will be representing Arbeyu Studio at 3DWire 2017.The official webseries selection for the 2017 edition has been finally published, and it includes Laggard & Feldspar, Crisis Cartoons and… Bird Force, our new series in development!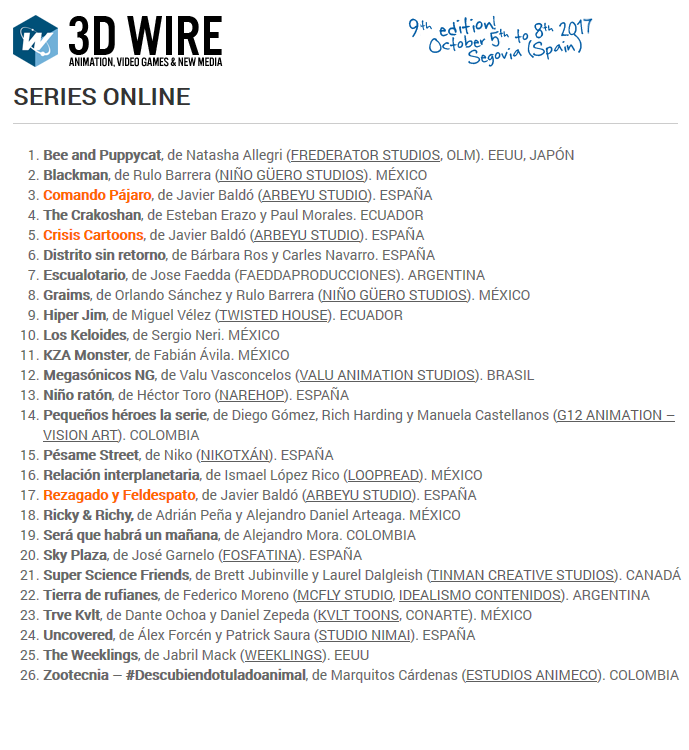 Congratulations to all the chosen ones and many thanks to the 3DWire team for considering Arbeyu Studio for this year's edition of their festival.
---
More info: http://mercado3dwire.es/series-online-2017/
Share This Story.