Arbeyu Studio will be present at the II CISLAB Employment Conference organized by the CIFP CISLAN Asturias in La Felguera.
Next Monday, February 6, the 2nd CISLAB Employment Conference will be held at CISLAN in the Audiovisual and Entertainment sector. We will have important references within the field of innovation and entrepreneurship.

This is an opportunity for CISLAN students to learn what the needs of the sector are, business opportunities, the profiles that companies are looking for and ask their questions directly to the speakers. In addition we will present the CISLAB, the business laboratory that we have created in the CISLAN together with Valnalón, a laboratory that helps our students to promote their business ideas. We will also open the annual call for participation in CISLAB and we will have the presence of the first projects that have been carried out from this hub.

This type of initiative connects the audiovisual sector with those who seek to promote their ideas when creating a business, looking for job alternatives, knowing first-hand the reality of the sector or contacting professionals who have the same concerns. Write it down on your agenda!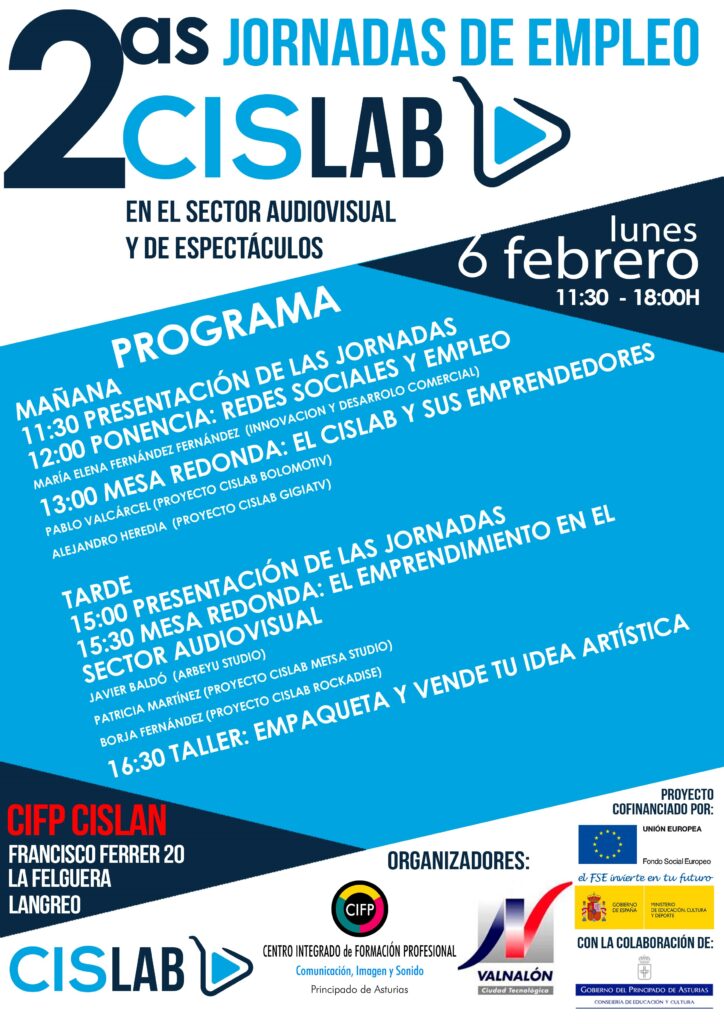 More info at: turismolangreo.com, cislan.es
Share This Story.