Our first animated series has been selected in the webseries category of the 2015 Girona Film Festival! :D
Two episodes of "Laggard and Feldspar" will be screened at the Girona House of Culture on Saturday, October 3, along with seven other great webseries.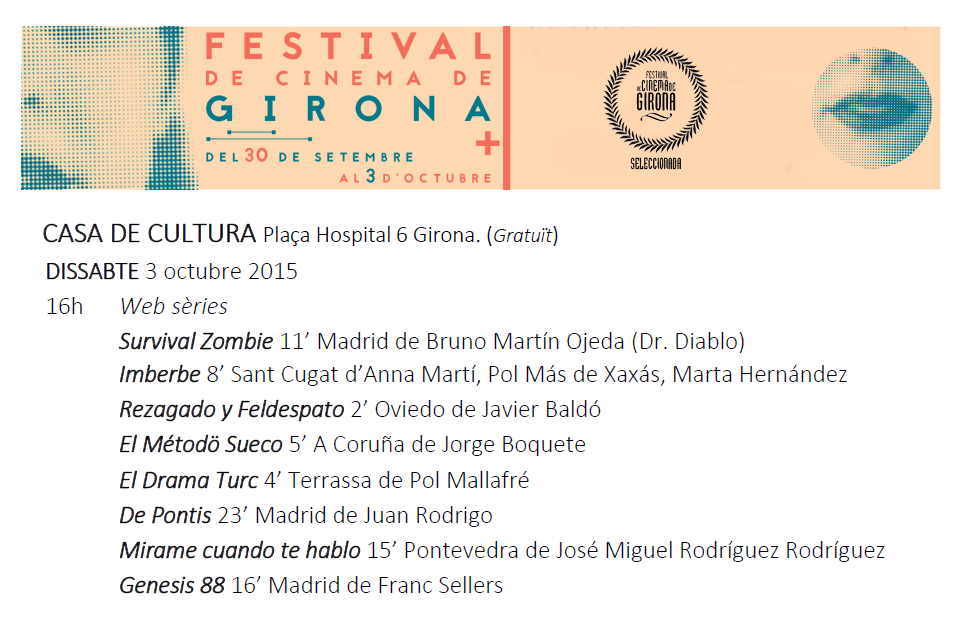 Many thanks to the festival organization for choosing this series and congratulations to all those selected! :)
You have the festival website at www.gironafilmfestival.com
More info about the "Laggard and Feldspar" series at www.patreon.com/arbeyu
Share This Story.