The animated webseries "Laggard and Feldspar" has just been nominated for the "Best Animated Webseries" category in the second edition of FEW webfest, which will take place in Madrid on Saturday, June 6, 2015.
Thanks to the festival organization for selecting it! :)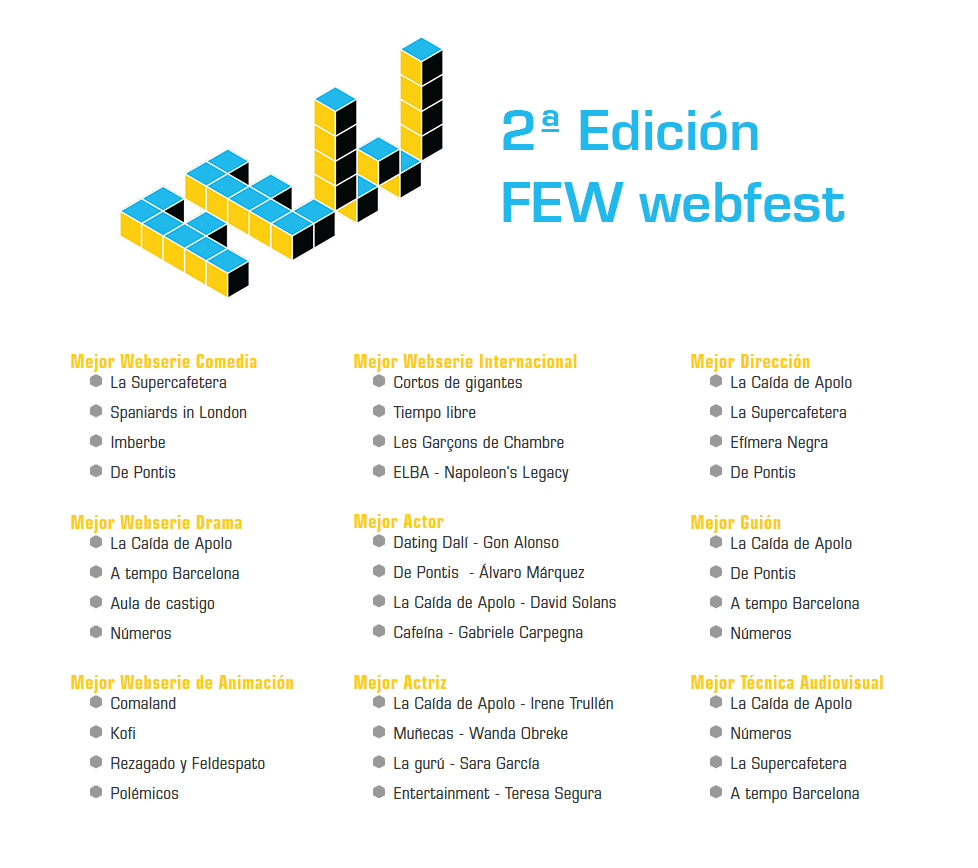 You have the web page of the festival in http://www.few-webfest.com
More info about our sponsorable series here
Share This Story.